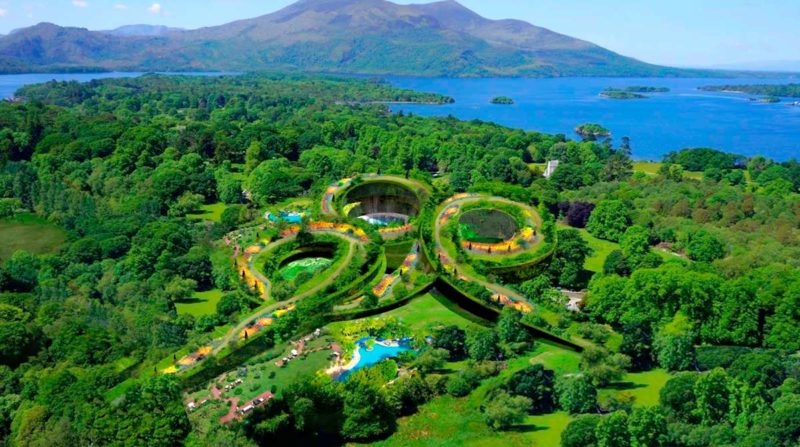 Established in 2006 by Amusement Logic, Arquitectura Tecno-Temática is a company specialised in the design and construction of leisure projects, ecological housing and integral projects of thematic and landscape architecture.

Throughout our history we have studied and applied new technologies and construction systems with the aim of optimising our designs and creations.
MODULAR CONSTRUCTIONS
We are moving away from the concept of the building as a concrete and glass box. We develop new research into materials alternative to the traditional ones, which allow the design and construction of buildings out of the ordinary, always with the double objective of perfect integration with the environment and some novelty. The advances in building construction technologies allow today the flexibility and efficiency necessary to carry out projects like the ones we do.
PARKING INTEGRATED IN THE ENVIRONMENT
A parking lot completely integrated into the environment, generating beyond the parking for vehicles, a green space, with a landscape worthy of contemplation in a pleasant environment.
CONTACT
For any doubt or consultation, please contact us through the following form.
Copyright 2020 Arquitectura Tecno-Temática : All rights reserved